Membuat Database Dengan XAMPP
Diperbarui: 5 Juni 2017 · by Aan Rofik
Masih berada di seri artikel Cara Membuat Website. Setelah kita belajar cara menginstal XAMPP dan menjalankannya, sekarang saatnya kita belajar bagaimana membuat database di XAMPP dan cara install WordPress di localhost. Artinya kita menginstal WordPress di komputer kita sendiri atau menginstal WordPress secara offline.
Diasumsikan Anda sudah bisa menjalankan aplikasi XAMPP. Sehingga sekarang komputer Anda sudah bisa dijadikan server. Oia, jangan lupa untuk memastikan bahwa aplikasi XAMPP bisa berjalan dengan baik ya. Cek kembali dengan mengetik http://localhost/xampp di browser, lalu cek status. Detilnya bisa dilihat pada gambar di bawah ini.

Membuat Database dan User di XAMPP
Sebelum kita menginstal WordPress, kita harus membuat database dan user terlebih dahulu. Ini harus kita lakukan karena WordPress merupakan aplikasi website yang membutuhkan database untuk menyimpan data-data yang kita gunakan.
Pertama-tama kita harus masuk ke phpmyadmin di XAMPP. Ketik di browser alamat http://localhost/phpmyadmin sehingga muncul tampilan seperti ini..

Pada menu Database, silahkan masukkan nama database yang diinginkan, kemudian klik Create. Ingat-ingat nama database tersebut ya, karena kita akan menggunakannya nanti. Jika perlu, tuliskan di aplikasi notepad supaya mudah bagi kita untuk mengingatnya.

NB: Di sini saya menggunakan nama database "blogku".
Sekarang saatnya kita menambahkan nama user untuk database yang baru saja kita buat. Silahkan masuk ke database yang sudah dibuat, Anda bisa menemukannya di bagian sebelah kiri. Begitu masuk, lihat menu Privileges. Kemudian klik Add user.

Begitu Anda klik Add User maka akan muncul form pembuatan user baru. Isikan username, Anda bisa mengisikannya dengan nama apapun teserah Anda, yang penting Anda hafal. Kemudian isikan juga host, gunakan use text field saja, lalu isikan dengan localhost. Selanjutnya isikan password 2 kali dan harus sama. Terakhir, centang grant all privileges on database.

Eits, tunggu dulu, belum selesai. Scroll ke bawah, dan Anda akan menemukan opsi Global Privileges guna memberikan hak akses kepada user untuk mengelola semua database, klik Check All saja. Setelah itu, pencet tombol Add User.

Ya, langkah membuat database dengan XAMPP dan user di phpmyadmin sudah selesai. Secara default, aplikasi XAMPP mempunyai default user bernama "root" dan tanpa password. Jika kita hendak menggunakan user tersebut juga tidak masalah. Namun ada baiknya kita gunakan user sendiri.
Nah, untuk ilustrasi bagaimana menginstal WordPress di localhost, silahkan baca panduan cara install WordPress di localhost menggunakan XAMPP yang akan saya bahas di postingan lainnya.
What is XAMPP?
XAMPP is an open source free software developed by Apache friends. XAMPP software package contains Apache distributions for Apache server, MariaDB, PHP, and Perl. And it is basically a local host or a local server. This local server works on your own desktop or laptop computer. You can just install this software on your laptop or desktop and test the clients or your website before uploading it to the remote web server or computer. This XAMPP server software gives you suitable environment for testing MYSQL, PHP, Apache and Perl projects on the local computer.
The full form of XAMPP is X stands for Cross-platform, (A)Apache server, (M)MariaDB, (P)PHP and (P)Perl. The Cross-platform usually means that it can run on any computer with any operating system.
Next MariaDB is the most famous database server and it is developed by MYSQL team. PHP usually provides a space for web development. PHP is a server-side scripting language. And the last Perl is a programming language and is used to develop a web application.
The XAMPP installation process is very simple and fast. Once XAMPP is installed on your local computer it acts as a local server or localhost. You can test the websites before uploading it to the remote web server. This XAMPP server software gives you suitable environment for testing MYSQL, PHP, Apache and Perl applications on a local computer.
How to Use XAMPP for Development Process?
Once XAMPP installation is completed you can start and stop each module by using XAMPP Control Panel. For example, testing PHP applications on your computer, you can start the two modules Apache and MySQL. It will allow PHP programs run on your computer. This XAMPP software emulates remote server like an environment on your local computer.
As an app developer, you need to test applications as many times as possible to find and fix the bugs. If you are testing in the local environment like XAMPP, it will speed up your development process.
Before XAMPP every time you need to upload files to a remote server for testing purpose. It will be quite difficult to test on the live server and it is visible to your visitors. But whereas in XAMPP you can easily test and make any updates in your localhost. At any number of times, you can update and test in XAMPP. Once completed you can upload this new updated files to the remote server.
What are the Main Tools of XAMPP and its definition?
XAMPP contains tools such as Apache, MYSQL, PHP, and Perl. We will see these tools.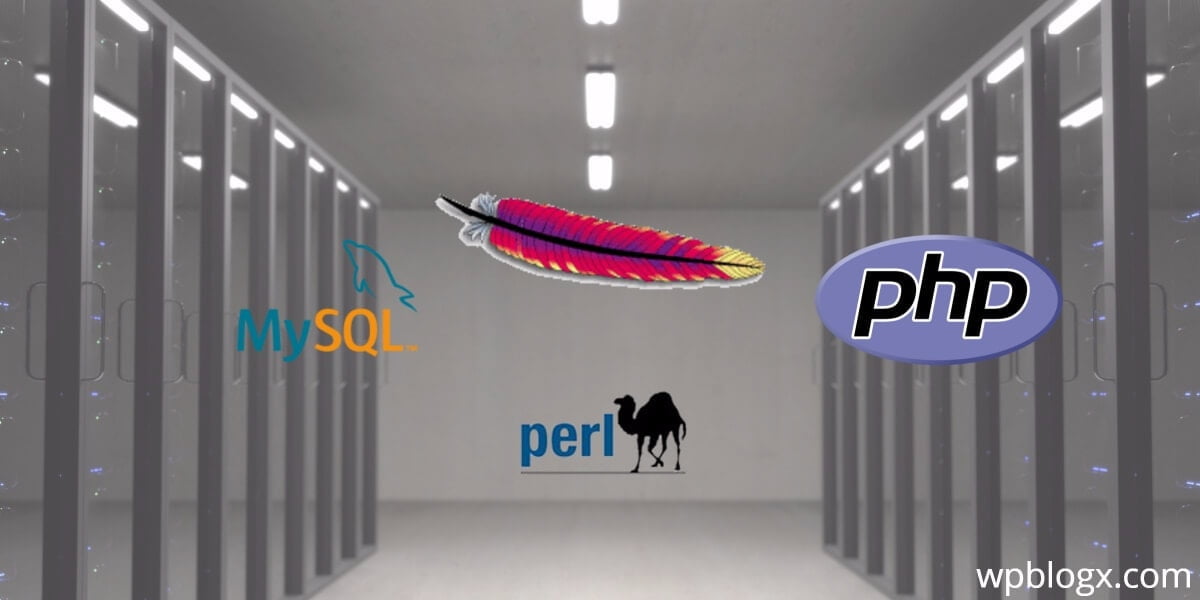 Apache server is an open source free software which is initially developed by a group of software developers and now it is maintained by Apache software foundation. Apache HTTP is a remote server(computer) if someone request files, images or documents using their browser they will serve those files to clients using HTTP servers. Mainly hosting companies use this application to create a VPS server and shared hosting for their clients.
MYSQL is an open source software. It is actually a relational database management system(RDBMS). This SQL stands for Structured Query Language. It is the most popular and best RDBMS used for developing a variety of web-based software applications. With the help of MYSQL, it is possible to organize the information, manage, retrieve and update the data whenever you wish to do.
The full form of PHP is Hypertext Preprocessor. It is a server-side scripting language that helps you to create dynamic websites. This language is mainly used to build web-based software applications. It is an open source software and works fine with MYSQL. What actually happens is, the PHP code will be executed on the server and at the browser side its HTML code will be displayed.
Perl is usually said to be general purpose programming language. This Perl language is interpreted and highly dynamic. Actually, this language is used for web development, GUI development, system administration etc. Perl is capable of working with HTML, XML and other markup languages.
In the latest version of XAMPP, there are additional tools such as Mail server Mercury, OpenSSL, phpMyAdmin etc. With the above tools, you can create a full-fledged desktop server.
Recommended Post
Hope you get an idea of what is XAMPP? and it's tools. If you have any queries please feel free to comment us. You can subscribe us on Facebook and Twitter.