Theme Installation
How to install a WPZOOM Theme
First you need to download the theme ZIP file from the link provided in your WPZOOM member area.
Navigate to your WordPress Dashboard(wp-admin) and open Appearance → Themes section
Click on the Add New button from the top
Click on the Upload button
Browse for .zip file with theme on your computer, and Install it
Activate theme
Your browser downloaded a folder instead of a ZIP file?
Some browsers like Safari automatically extract zip files after download. To download the theme as a ZIP file Right click on the download link and select "Download Linked File As". You can also disable this feature in Safari Settings – view instructions.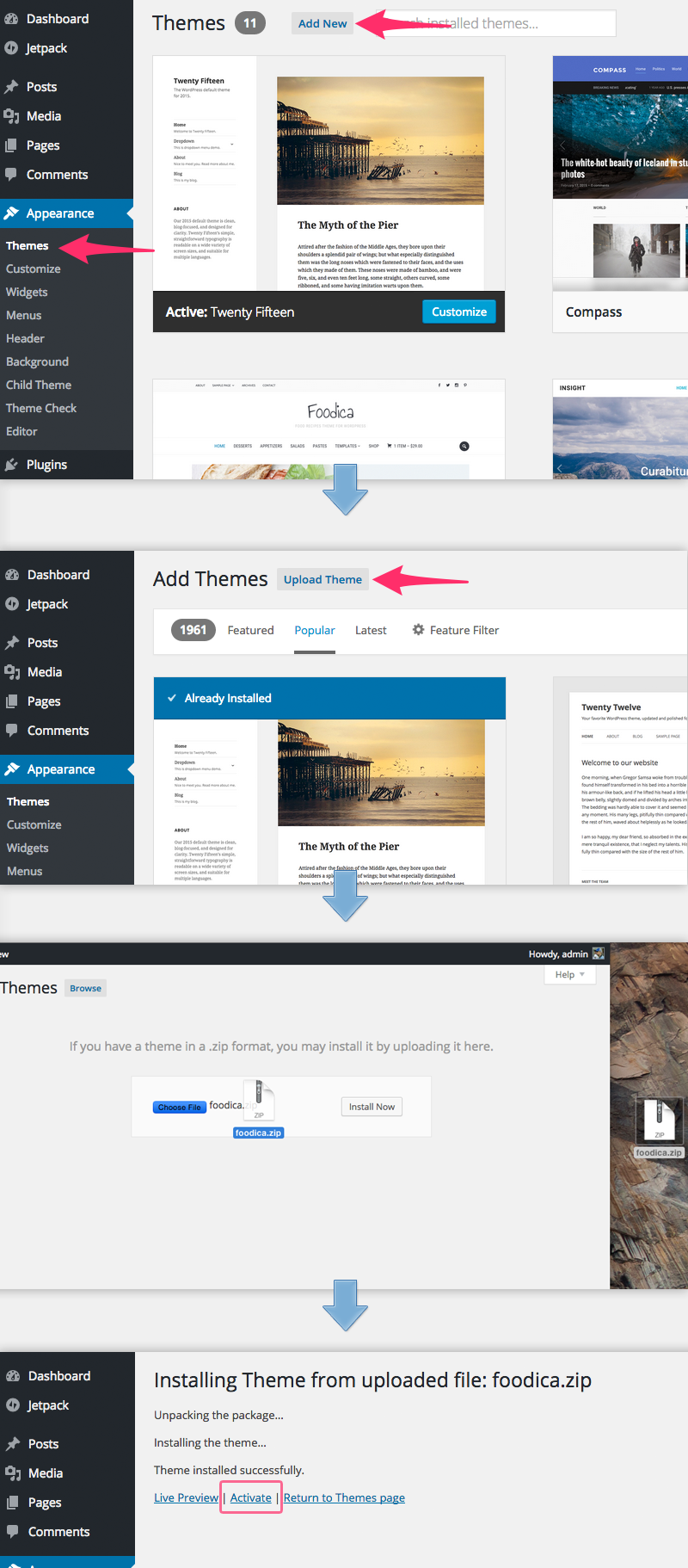 Got the following error message?
This means that you already have a theme with the same name installed, so you you will either have to delete it or install and activate the Easy Theme and Plugin Upgrades plugin.
Got an error during installation process? Try following:
Deactivate all your plugins and install the theme again
Make sure that you are running on latest release of WordPress
What's Next?
If you have successfully installed your new WPZOOM theme, we recommend you to take a look on the following resources:
Check the Documentation for your theme. You may find a lot of useful information and tips there.
Read 10 Things to do after your WPZOOM theme install article.
Need a good WordPress Hosting? Check out our WordPress Hosting recommendations.
Looking to extend your theme with extra functionalities? You can do that installing 3rd party plugins, and here you can see Plugins we Recommend